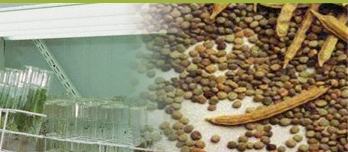 Cationic Guar Gum
Product Code : GUAR - 71
Product Description
Altrafine Gums, a fast growing company offering Food Grade Thickeners, Natural Gums for Textile Printing & Sizing, and Organic Paper Gums manufactured to international standards. Located at GIDC Industrial Estate in Vatva, Ahmedabad, the most advanced industrial region in Gujarat, India and founded on the latest and most hygienic infrastructure, Altrafine Gums has quickly gained the confidence of an appreciative domestic and overseas clientele and prominent market niche.
Guar gum is an emulsifier, thickener, and stabilizer approved for use in a wide range of foods, cosmetics, and pharmaceuticals. One advantageous property of guar gum is that it thickens without the application of heat. It is also very useful in textile industry, paper industry, explosives industry, oil and gas drilling, mining, construction, pharmaceutical, cosmetic industries and many other industries.
Guar gum is Generally Recognized as Safe (GRAS) with differing percentages set for its allowable concentration in various food applications. After administration of guar gum in humans, several studies have found significant decreases in cholesterol levels. These decreases are thought to be a function of the high soluble fiber content of guar.
Guar gum has historically been considered acceptable as a food, cosmetic, and supplement additive at Whole Foods Market when used according to FDA regulations and in accordance with Good Manufacturing Practices.
Contact Us
88/2, Phase-1, GIDC, Vatva, Ahmedabad, Gujarat, 382445, India
Phone :+917259663562