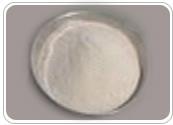 Psyllium Husk 99%
Product Code : PSYLLIUM-10
Product Description
Psyllium Husk 99%


Psylliums are used as horse feeds as they prevent the accumulation of sand or stones in animals without any side effects.

Psylliums are also used in pharmaceutical industries while manufacturing tablets as it acts as a thickening agent. They are also used in food processing industries like in ice creams, rice, jams, cakes, biscuits, breads and instant noodles.

The Properties and Applications of Psyllium Husk:

Natural Laxative
Psyllium is a natural laxative and its therapy heals constipation and other related health ailments.

Acidity and ulcers
Stomach ulcers and acidity problems are overcome with curing other related problems of bowels, piles and fissures.

Highly beneficial for diabetic patients
Psyllium is very helpful in reducing the formation of blood glucose after the consumption of meals, considerably reducing the requirement of insulin in human body.

Reduces the chances of Colon cancer
Psyllium intake forms a massive volume of bulk in human body making it a crucial element for passing of stool. This relative lessents the exposure of intestinal wall to toxic components formed in a stool.

Helpful in reducing weight
Psyllium is helpful in reducing weight as it develops a feeling of fullness which apparently reduces food intake responsible for increasing weight in human body. Hence it can be used in slimming diet.

Further Important Applications
Food Industry
Nutraceuticals
Textiles Industry
Paper
Pharmaceuticals
Cosmetics
Personal care
Oil drilling
Water treatment
Tobacco Industry
Health care
Mining
Explosives and others
Psyllium powder as a psyllium husk is helpful - psyllium husk for health, psyllium powder for pharmaceuticals.
Contact Us
88/2, Phase-1, GIDC, Vatva, Ahmedabad, Gujarat, 382445, India
Phone :+917259663562