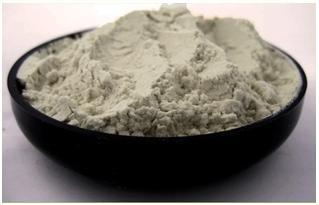 Tamarind Kernel Powder
Product Code : TAMARIND-3
Product Description
In conformance with international quality standards, we strive to deliver premium quality Tamarind Kernel Powder. Available in natural and de-oiled form, our powder is extracted from fine-grade tamarind seeds. Widely used in textile, food and beverage industries, our powder is kept in airtight containers at most ideal conditions. Also used a gelling agent, thickener, coagulant and emulsifier, this Tamarind Kernel Powder is supplied in bulk quantities to fulfill the requirements of our clients.

Tamarind Kernel Powder consists of:
D-mannose and D-galactose

This Powder is odorless and is creamish white in color

Moisture Content: 06 to 12 %

Crude Fibre: 01 to 02 %

Protein: 10 to 20 %

Viscosity: 2800 CPS in 3% solution

Color: light creamy

pH of 5% slurry: 6.0 to 7.0

Sieve Value: 100 mesh 100% w/w passing

Sieve Value: 200 mesh 99% w/w passing

Sieve Value: 300 mesh 99% w/w passing

Ash content: 01 to 03 %

Tamarind Kernel Powder has a high water absorption capacity.

High viscosity over a broad range of pH
Tamarind Kernel Powder applications:
In textile industry as textile thickener and textile sizing

For sizing in dyeing industry

In printing industry

Jute sizing

Cotton wraps

Paper & explosive industry

Soil stabilizer.

Manufacturing of plywood's

In the production of wood works

Mining industry

Cosmetic industry

Oil drilling and gas industry

Tobacco industry

Manufacturing of paints
Due to its rich content of carbohydrates and protein Tamarind Kernel Powder is also used in producing adhesives.
Tamarind Kernel Powder is also used in various food processing industries and applied largely in Ketchups, Ice creams, sauces, sherbet, baked food, pet food, meat product and instant noodles. Tamarind kernel powder for textile industry is used for different types of dyes, fabrics and textile printing applications.
Contact Us
88/2, Phase-1, GIDC, Vatva, Ahmedabad, Gujarat, 382445, India
Phone :+917259663562